Company News
2011 International Industrial Automation and Control Technology Exhibition (IAC)
June 15-17, 2011, the 15th International Industrial Automation and Information Technology Exhibition and the 15th China International Sensor, Test and Measurement Exhibition (hereinafter referred to as IAC Exhibition) at the Shanghai New International Exhibition Center N5 Hall Held, Shanghai Jiang Jingxiang carry many products debut this IAC exhibition.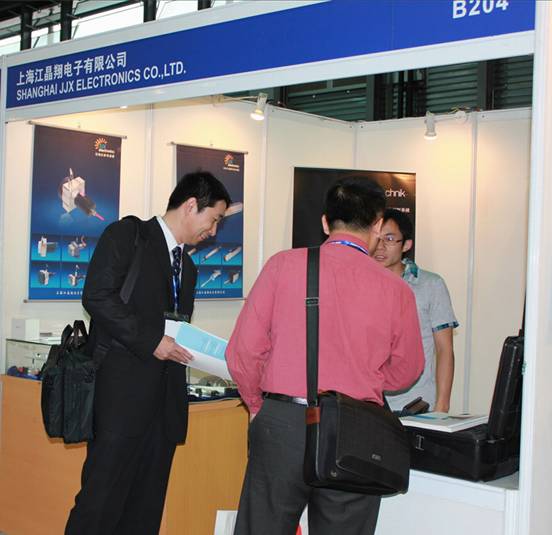 Shanghai Jiang Jingxiang as a professional displacement sensor research and development and sales of production and agents, agents Germany novotechnik, VOLFA and other sensor products.
In this IAC show, Shanghai Jiang Jingxiang focus on display products such as JJX, novotechnik companies, concentrated display of the rope displacement sensor, resistance scale, grating, magnetostrictive displacement sensor products. As an angle, the linear displacement measurement experts, Shanghai Jiang Jingxiang sensor products in the output accuracy, stability, service life and cost compared to similar products have greater advantages.
2011 IAC Exhibition Due to space limitations and the impact of heavy rainfall, the exhibition flow compared to the previous IAC show smaller, but the Shanghai Jiang Jingxiang its own high-quality sensor products combined with Novotechnik cutting-edge technology sensor products, still attract many users Jiang Jingxiang booth to ask for advice and information, three-day exhibition for the Shanghai Jiang Jingxiang also brought a more satisfactory harvest.
In the second half of 2011, Shanghai Jiang Jingxiang will focus on the promotion of the German novotechnik products, with the help of professional exhibitions and cooperation with professional media such as China Industrial Control Network, to further enhance the product visibility of Shanghai Jiang Jingxiang.
Introduction to Novotechnik, Germany
Germany Novotechnik company as a long history of sensor manufacturers, engaged in sensor measurement technology development has been 60 years, has been a pioneer in the industry. A strong sense of innovation and responsibility, so that Novotechnik can provide customers and applications for a variety of linear and angular displacement sensor, potentiometer, signal conversion module, digital form and other related products.
Over the past 60 years, Novotechnik has developed the measurement technology of displacement sensors to be the best in the world. It is one of the earliest ISO / TS 16949 certified companies in the world to obtain the title of the world's top products with high quality and high reliability. Our products are widely used in plastic, cutting, vehicle, medical, construction, agriculture, shipbuilding, aerospace and other fields of various motion control applications.
NOVOTECHNIK provides not only the product itself, but a full range of product consulting, planning, design, service and perfect manufacturing process and other support, to maximize customer satisfaction.